With the rapid development of golf, many important golf tournaments held in China, in recent years a large number of Chinese golfers such as Feng Shanshan, Wu Ashun, Li Haotong, Guan Tianlang, respectively, in the international and domestic golf tournament has made outstanding achievements, more and more Many people began to love golf, concerned about golf, to explore the development of golf, many primary schools, secondary schools, universities have also opened a golf-related courses.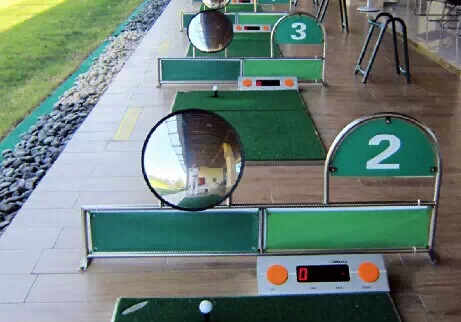 More and more domestic golf driving range In order to meet the growing need for golf enthusiasts to play, began with the power of science and technology, golf driving range installed in the golf automatic ball system, guests admission, no additional registration, the ball automatically To play, you can improve the player´s playing efficiency, speed up the driving range playing rate! Installation of automatic ball system at the same time can save manpower costs, improve management efficiency, improve the driving range of revenue, improve the driving range of the scene, enhance the driving range of comprehensive competitiveness ..
Golf automatic ball system for the first by the introduction of green technology in China, in 2010 for the first time in Changzhou Hubin Hengtai letter installation use, players, coaches, driving range operators, the industry highly praised, after Yancheng Taihe, Shenzhen, Shanghai Rui, Yixing Tao are high-end golf course driving range have installed and stable operation ....
According to part of the driving range feedback, the installation of automatic ball system after the business than did not significantly improved before the installation of many new driving range of automatic feeding system for the very interested in, are planning to make their own practice field technology, automation, intelligent, Driving their own driving range!