Shahe Golf Driving Range is invested by Hong Kong Palm Springs Holdings Limited, founded in 2005, is the first in South China to introduce and install automatic ball supply system from South Korea, but due to improper supplier selection, poor system quality, high failure rate, To bring some difficulties to the operation.
2012 to meet market demand Palm Springs Holdings Co., Ltd. once again Shahe driving range to conduct a comprehensive upgrade, built with 48,000 square meters of construction area of Shenzhen Palm Springs International Club, with nearly 20,000 square meters of business space luxury Chinese restaurant - "Hyatt Hin", 10,000 square meters of business area of the "Yuquan water will", 108 automatically for the public to play,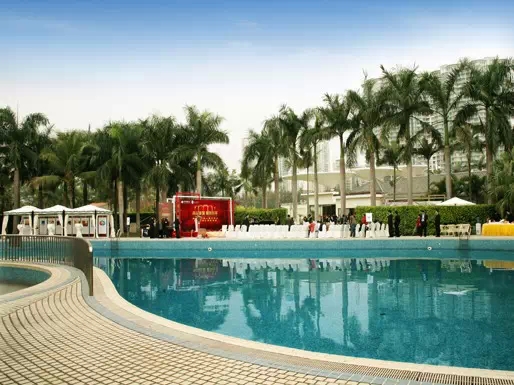 35 "Supreme Masterpiece", "Avant-garde Art Museum", "The Executive Lounge Lounge Wine Cocktail Bar", the beautiful romantic and luxurious "Palm Springs Crystal Hall" 360-degree panoramic view of the bright stars of the "Star Jazz Bar", roadshow center, green, CITIC private banks, financiers and so on. "Oasis of the city, quiet luxury".
In the early stage of the second transformation, there was disagreement about whether or not to install automatic ball system. Finally, the leadership or adhere to the installation of the automatic ball system, the choice of South Korea´s largest automatic system for the ball system for the stable operation of the system provides a good protection. The system not only gives the customer a sense of science and technology, but also improve the efficiency of training and training efficiency, but also to the management side to provide efficient modern management (which can provide timing or measurement consumption patterns), saving 30% of human costs Of the labor costs increased by 10-15% per year, and now up to the monthly cost of 3500-4500 yuan.),
More enhanced driving range of bargaining power, Palm Springs Golf Extreme golf hit the "CEO official residence" annual rental price of 96.8 million of the 500 million, and the rental situation is good, far more than the same location around the golf driving range. 14 years of the entire golf industry downturn at the same time Palm Springs Golf driving range over-completion of the sales plan.